Grand Rapids Squirrel Control
Safe and Effective Removal Services in Michigan
Sometimes the noises you hear in your attic or traveling along your heating ducts and vents are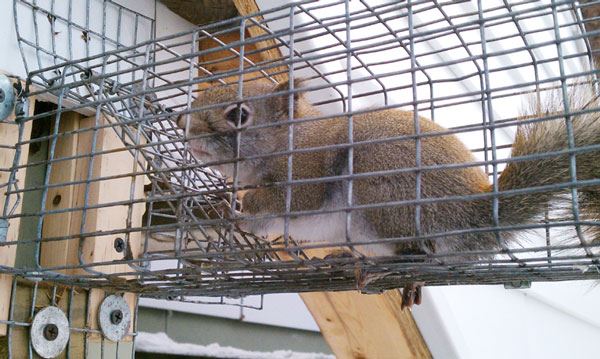 squirrels starting to make your home, their home. When these critters begin invading your space, they turn from bushy-tailed buds to potentially harmful nuisances. At Varmint Evictors, Inc. in Grand Rapids we have the tools, training, and expertise to safely and effectively remove squirrels from your home and offer you solutions to prevent future infestations. Avoid property damage and potential disease by contacting our experts today.
Call our experienced team at (989) 268-7666 to schedule your Grand Rapids squirrel removal service today.
Species of Squirrel Found in Michigan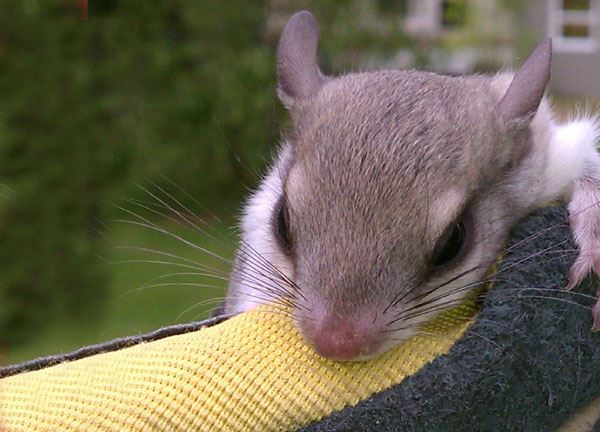 Our squirrel experts at Varmint Evictors, Inc. are trained to recognize the different species of squirrels that inhabit the greater Michigan area, and our friendly Grand Rapids squirrel control technicians will happily inspect your property for signs of these furry menaces and help you clear them out so they stop causing problems.
Types of squirrels found in Michigan include:
Eastern Grey Squirrel: Usually grey with a white belly but can also be black. Grey Squirrel are around 10 inches in length (minus the tail) and weigh about 1.5 pounds. The least social of Michigan's tree squirrels.
Fox Squirrel: Buff coat, tawny brown back and orange colored belly. Grows 10 to 15 inches in length (minus the tail) and weighs about 2.5 pounds. Prefer small woodlots with mature trees.
Red Squirrel: Reddish brown coat with clear white outline around the eyes. Small shy squirrel that prefers to stay in the forest around conifers.
Northern Flying Squirrel: Light brown with light belly and 10 to 15 inches in length (minus the tail). They are nocturnal and live in Michigan's Upper Peninsula and Upper Lower Peninsula.
Southern Flying Squirrel: Grey brown back with darker flanks and light-colored belly. Smaller than Northern Flying Squirrels, Southern Flying Squirrels are also nocturnal and rarely seen.
When Do Squirrels Have Babies?
Squirrels usually have a gestation period of around 40 days. They give birth to an average of 2 to 7 babies sometime around mid March-April. The young leave the nest about 6 weeks after birth and a second litter is born in late August-early September.
Varmint Evictors, Inc. Keeps Your Grand Rapids Home Safe
Squirrels can chew through wiring running through your attic, creating a potentially serious fire hazard. Getting rid of squirrels in your attic before they can infest your home will help you avoid a lot of damage and unnecessary expense. Squirrels can be very destructive, digging & tearing up plants, stealing bulbs, raiding bird feeders and if they move in with you, can cause extensive property damage. Don't put your home and family at risk, call our friendly, family-owned Michigan business today.
Call our skilled Grand Rapids squirrel control team at (989) 268-7666 or contact us online.
Ready to be Varmint Free?
Don't let unwelcome wildlife visitors make a home in your property. Call Varmint Evictors, Inc. at (989) 268-7666 or fill out our online form to get in touch!
Call the Professionals
Wave Goodbye to Varmints
Up-to-Date In Our Trade
Customer Care Focused
Family Owned & Operated
Licensed & Insured
Educated & Highly Trained
Controlling Wildlife Damage Since 1996
Let's Get Rid Of Those Varmints!
Fill out the form below or call us at (989) 268-7666 for immediate attention!