Expert Rodent Control in Grand Rapids
Safe and Effective Rodent Removal Services in Michigan
Mice, chipmunks and other rodents are talented climbers and can fit into very small places. They will make themselves at home in your Central Michigan house, shed, barn, outbuilding, and even inside tractors and cars. It is in these places that mice not only cause a mess but create fire hazards by chewing through wiring and pack food stuffs and bedding in and around bare wires. Mice, rats and other rodents also carry diseases and bacteria, creating health risks for you, your pets or staff.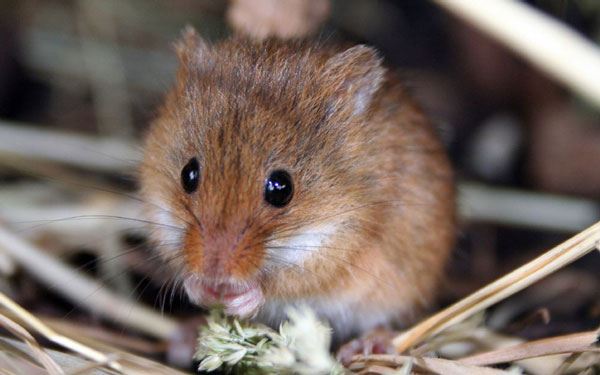 At Varmint Evictors, Inc., we understand how frustrating and unnerving a rodent infestation can be, which is why we offer fast, safe, and effective removal services to homes and businesses in Grand Rapids and throughout Central Michigan. With 24+ years of experience, we know how to offer service that goes above and beyond our customers' expectations, and we work tirelessly to not only remove the rodents, but offer solutions to keep rodents from returning, keeping your property safe all year long.
To schedule your Grand Rapids rodent control service, call our team today at (989) 268-7666.
Rodent Species Found in Michigan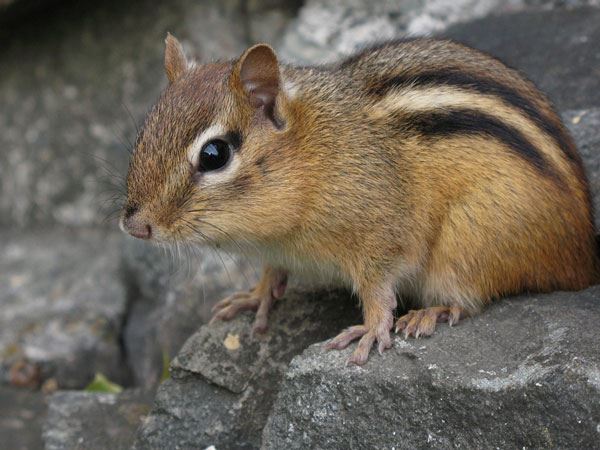 The average mouse can reproduce at just 50 days of age. Mice have litters year round, with the average gestation period being only 20 days and litter sizes range from 6 to 12. When the pups are born, they weigh from 0.5 to 1.5 grams, are hairless and have closed eyes and ears. It is because of this fast reproduction cycle that mice populations can grow to the hundreds in a very short time, causing what was thought to be a minor problem into a major infestation quickly.
Types of rodents in our area include:
Common Mouse: Also know as the House Mouse, the Common Mouse although a wild animal usually lives around humans.
White Footed Mouse: Grey to brownish body with white feet. Body is usually around 3.5 to 4.5 inches in length, with a tail of equal length.
Meadow Jumping Mouse: Long hind legs and tail, great for jumping. Variations in color with a wide dark dorsal stripe.
Woodland Jumping Mouse: Vary long hind legs and tail, capable of jumping 9 feet. Lives is wooded areas and near swamps.
Brown Rat: Also known as the Common Rat, Hanover Rat, Norway Rat, or Norwegian Rat. Brown or Grey and around 10 inches in length.
Southern Bog Lemming: Thick fur ranging from brown to red in color. Around 5 inches in length with a short tail of .75 inches.
Cinereus Shrew: Also known as the Masked Shrew, is the most common and wide spread shrew in North America.
Northern Short Tailed Shrew: Fur is black, brownish black or silver grey. Around 5 inches in length with a short tail.
American Water Shrew: Lives around water and dives for food. Color ranges from black to light brown.
Woodland Vole: Brown with a light or silvery underside. Small ears and tail and large head.
Meadow Vole: Often called a Field Mouse. Active year round and often aggressive towards each other.
Eastern Chipmunk: About 12 inches in length, reddish brown with five dark strips contrasted against light stripes down its back.
Least Chipmunk: Ranging from 6 to 9 inches in length, with 5 dark strips and 4 light stripes on its back, and 2 light and 2 dark running from nose to ears.
No matter the rodent you are dealing with, our skilled and experienced Grand Rapids rodent control technicians can resolve your infestation fast. We are a fully certified and awarded team who works tirelessly in order to help you keep a safe, comfortable, and rodent-free home. No wildlife is too big or small for our Michigan technicians.
Give us a call at (989) 268-7666 or contact us online to schedule an Grand Rapids rodent removal appointment.
Ready to be Varmint Free?
Don't let unwelcome wildlife visitors make a home in your property. Call Varmint Evictors, Inc. at (989) 268-7666 or fill out our online form to get in touch!
Call the Professionals
Wave Goodbye to Varmints
Up-to-Date In Our Trade
Customer Care Focused
Family Owned & Operated
Licensed & Insured
Educated & Highly Trained
Controlling Wildlife Damage Since 1996
Let's Get Rid Of Those Varmints!
Fill out the form below or call us at (989) 268-7666 for immediate attention!