Grand Rapids Skunk Control
Stop Skunks from Stinking Up Your Michigan Home
The last thing you want after a long day is being sprayed by a skunk on your way into the house. However, if a skunk has invaded your property, this could very well be a reality. Our professional Michigan wildlife control technicians at Varmint Evictors, Inc. are experienced at locating and removing skunks quickly and safely. If you've noticed the telltale odor of a skunk, or you've seen a skunk digging under your deck or porch, call our Grand Rapids skunk removal experts immediately. We offer free, in-person estimates and offer same-day appointments when available, to ensure your home gets the service it needs, exactly when you need it.
Tips to Get Rid of Skunk Smell
Have you been Skunked? Well not to worry Varmint Evictors has the solution – literally – for just about anything to get rid of the horrible skunk smell. Remember, the sooner you act after you, your pet, or home have been sprayed by a skunk the better. Stay outside and keep the smell out of your home. A skunk's smell will quickly invade everything making it that much harder to get rid of. Here are some easy home remedies:
How to Get Skunk Smell Off of Your Pets
Mix a 32-ounce bottle of 3% hydrogen peroxide with a cup of baking soda and two teaspoons of liquid dish soap. Mix all the ingredients, in order, in a large container. Wet your pet and rub in the mixture. Let it set for about 10 minutes, then rinse and repeat if needed. Please DO NOT use the bottle of 16% hydrogen peroxide as it is very caustic and can cause skin to burn. Also, be sure to keep the solution away from your pet's eyes. You may also want to take your pet to the vet if they exhibit any unusual behavior.
How to Get Rid of Skunks
Here are some steps to take to get rid of skunks in your yard
Identify the presence of skunks.

Remove attractants (e.g., pet food, garbage, birdseed)

Block access points to potential shelter areas

Install motion-activated lights or sprinklers

Use commercial skunk repellents

Set up humane live traps or seek professional help for removal
How to Get Skunk Smell Off of You
You have probably heard that tomato juice or even products like Febreze ® will get rid of the skunk smell. While these may help temporally, skunk smell will return fairly quickly. The good news is, you can use the same formula for pets for people however be sure to leave it on bare skin for only 5 minutes and rinse thoroughly. Use extreme caution and keep the mixture out of your eyes, mouth, and nose. You may need to repeat the process if necessary. If you have been sprayed in your eyes by a skunk, use clear water to flush your eyes, if irritation persists contact a medical professional right away. CAUTION: Do not store the leftover mixture. Mix with additional water and pour down a drain. The mixture will explode in a covered container. If your clothing has been sprayed directly it may have to be thrown away. Skunk smell in clothes can be washed using bleach if it is color safe and has not been sprayed directly.
How to Get Skunk Smell Out of Your House, Car, or Porch
This is for non-living things like your house, car, porch, garage, shed, home, etc. Mix 1 cup of bleach or vinegar and 1 tablespoon of liquid dish soap in 2-1/2 gallons of warm water. Apply to the area you want to get the skunk smell out of and rinse well with clean water. If the smell has transferred to your carpet, you may want to have them professionally steam cleaned.
Removing Wildlife Since 1996
Our family-owned Central Michigan company has learned a lot about how to best serve our community. In addition to skunk removal, we proudly remove other varmints, including bats, squirrels, rodents, birds, and more! Our Grand Rapids skunk control team is trained and certified and we continue to stay up to date on the newest tools and technology in the industry, ensuring you have the fastest and most effective services possible. We pride ourselves on keeping both your home and these animals safe, and always relocate wildlife like bats to a place that is far from your property and in an environment where they will thrive.
Learn More About These Striped Stinkers
Skunks are omnivores who eat a wide range of bugs, plants and fruits. Skunks often dig for bugs and this can take a toll on your lawn or garden. These critters are opportunists and will raid garbage, animal feed stores, pet food and even get into your house to find food. The most common species of skunk invader in Michigan is the Striped Skunk. This species has webbed toes, helping this animal dig for food. As the name suggests, this species is easy to identify, thanks to the white stripe that runs from head to tail. Skunks can carry many diseases, including rabies, which can be transferred to pets, family or staff.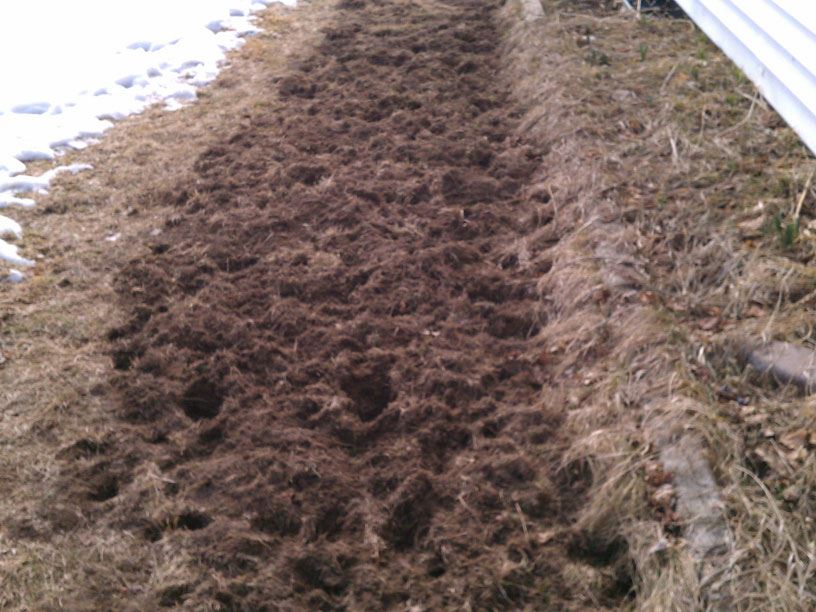 Skunks nest in a burrow, and will sometimes use your spaces like under porches, decks and sheds as a nesting ground. A skunk's gestation period is around 63 days. They give birth to an average of 5-6 kits around early to mid May. The young leave the nest about 6 to 10 weeks after birth. Once they establish a nest, removing skunks is difficult, and requires skilled and experienced hands, like ours at Varmint Evictors, Inc.!
If you suspect a skunk has invaded your Michigan home, don't hesitate, call our Grand Rapids skunk control team today at (989) 268-7666 or contact us online.
Ready to be Varmint Free?
Don't let unwelcome wildlife visitors make a home in your property. Call Varmint Evictors, Inc. at (989) 268-7666 or fill out our online form to get in touch!
Call the Professionals
Wave Goodbye to Varmints
Up-to-Date In Our Trade
Customer Care Focused
Family Owned & Operated
Licensed & Insured
Educated & Highly Trained
Controlling Wildlife Damage Since 1996
Let's Get Rid Of Those Varmints!
Fill out the form below or call us at (989) 268-7666 for immediate attention!