Grand Rapids Bird Control
Keep Your Michigan Home or Business Pest-Free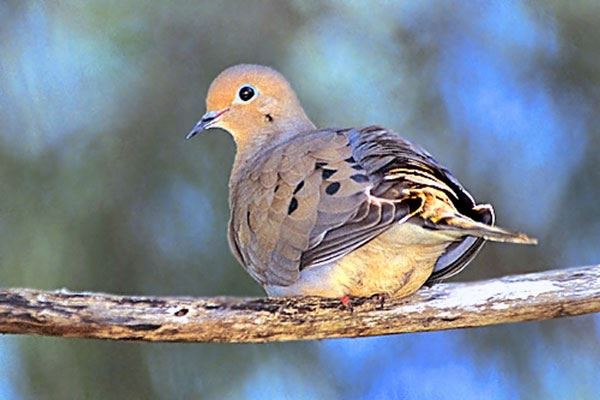 Varmint Evictors, Inc. has been removing wildlife from homes and businesses since 1996. We are a family-owned business, dedicated to keeping our neighbors free from harmful critters while building lasting relationships with our customers. Our expert Grand Rapids bird control technicians are skilled, highly trained, and certified in removing birds as well as other wildlife throughout Central Michigan. We have the tools and know-how to tackle even the most challenging bird problems, and our team is standing by to answer any and all of your questions.
Call our experts today at (989) 268-7666 to schedule your Grand Rapids bird removal service.
Health Hazards Caused by Birds
In addition to the damage birds can cause when roosting in your space, these animals can carry some harmful side effects. Birds can harbor parasites that may invade buildings. Although these parasites can bite and irritate, they are unlikely to transmit diseases to humans. The northern fowl mite and chicken mite are usually the main culprits. Other parasites that may cause problems inside buildings include the pigeon nest bug and the bat bug - both are related to the bed bug, soft ticks, biting lice and the pigeon fly. Although most parasites associated with bird roosts die quickly after the birds leave, some may live for several weeks – causing your Michigan home or business to suffer.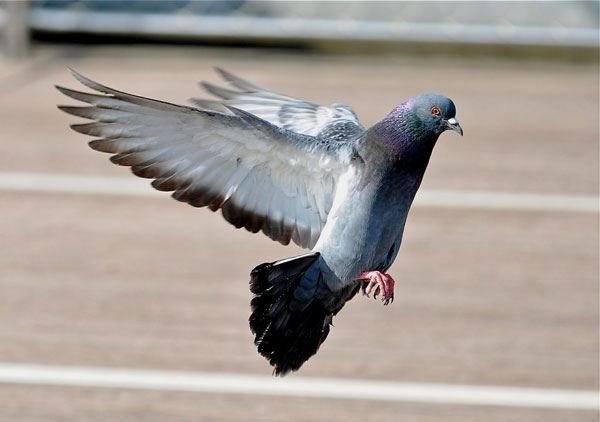 Droppings, feathers, food and dead birds under a roosting area can breed flies, carpet beetles and other insects that may become major problems in the immediate area. If the pests are a problem after birds have been excluded, the roost area needs to be treated. Cryptococcosis – Pigeon or bird droppings appear to be the most important source of the disease fungus Cryptococcus Neoformans in the environment. The fungus is typically found in accumulations of droppings around roosting and nestling sites, for example, attics, cupolas, ledges, and water towers. It has been found in as many as 84 percent of samples taken from old roosts. Even when old and dry, bird droppings can be a significant source of infection.
Like histoplasmosis, most cryptococcosis infections are mild and may be without symptoms. Persons with weakened immune systems, however, are more susceptible to infection.
Species of Pigeon Found in Michigan
While Michigan has no lack of bird species, including starlings, sparrows, woodpeckers, and more, by far the most common invader in the spaces of our customers is the pigeon.
Species of pigeons found in Michigan:
Rock Pigeon: Also called a Rock Dove, includes domesticated pigeons and contribute to the population of feral pigeons. Wild birds are grey with two black bars on their wings.
Morning Dove: Also called the Turtle Dove or Rain Dove, this the most wide-spread dove in North America.
Bird Removal You Can Count On
If birds have invaded your space, don't wait to contact Varmint Evictors, Inc.! Our Grand Rapids bird control team has 24+ years of experience serving Central Michigan, and we work hard to get your property back to normal in no time. We are ready to get started right away and our technicians proudly offer same-day appointments to ensure you are getting the wildlife control service you need, exactly when you need it.
Call our skilled wildlife removal experts at (989) 268-7666 or contact us online to schedule a Grand Rapids bird removal appointment today.
Ready to be Varmint Free?
Don't let unwelcome wildlife visitors make a home in your property. Call Varmint Evictors, Inc. at (989) 268-7666 or fill out our online form to get in touch!
Call the Professionals
Wave Goodbye to Varmints
Up-to-Date In Our Trade
Customer Care Focused
Family Owned & Operated
Licensed & Insured
Educated & Highly Trained
Controlling Wildlife Damage Since 1996
Let's Get Rid Of Those Varmints!
Fill out the form below or call us at (989) 268-7666 for immediate attention!