Mole Removal Services in Michigan
Mole tunnels, also known as runs, cause plants like grass, flower beds, and shrubs to be uprooted, which quickly dries them out and eventually kills them. And the healthier your prized lawn is, the more likely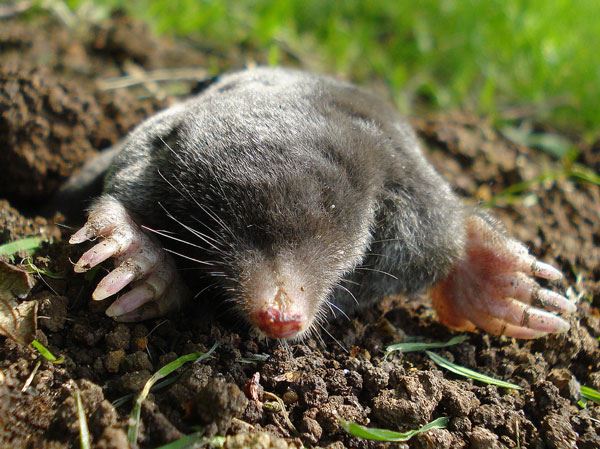 moles will choose it as their favorite dining spot. Moles can consume their body weight in insects, grubs and worms every day and as small as they are, can tunnel at a rate of 12-15 feet an hour. If you suspect moles have invaded your residential or commercial property, don't wait, call our mole removal experts at Varmint Evictors, Inc. today. Our experienced team will evaluate your property, remove wildlife, share preventative tips and tricks, and even help repair damage caused by wildlife.
Call our wildlife removal experts today at (989) 268-7666.
Challenges of Mole Removal
Depending on your location, it can be difficult to get rid of moles completely. Using a store bought grub control solution to kill the mole's food supply can take nearly a full year to kill the grubs and as their food supply decreases, burrowing for food increases, causing even more property damage.
Ground Moles have a gestation period of about 28 to 42 days. They give birth to an average of 2 to 5 pups from March to May. Moles leave the nest about four weeks after birth and here in Michigan we experience two distinct types of moles.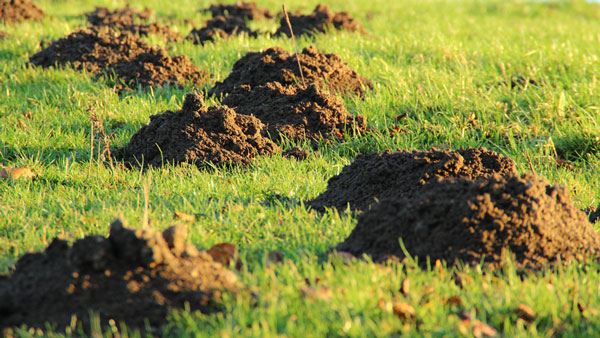 Species of moles in Michigan:
Eastern Mole: Also called the Common Mole, is a medium sized mole and has the widest range of North American moles.
Star Nosed Mole: Is a small mole named after its unique nose. The pink fleshy appendages are a touch organ that have over 25,000 receptors.
Wildlife Removal Experts in Central Michigan
Moles are just one type of wildlife that could invade your residential or commercial property. At Varmint Evictors, Inc. we are experienced at a variety of wildlife removal, and specialize in safe and effective removal services. Whether you are experiencing bat, bird, squirrel, or even skunk problems, call a team you can trust – call Varmint Evictors, Inc. today.
Dial (989) 268-7666 or contact us online today for your in-person estimate.
Regain Your Comfort
3 Easy Steps for a Nuisance Free Space
Keeping You Informed
Knowledge Is Power